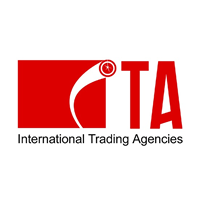 Types of services offered by Web-Tools Co.
ITA – International Trading Agencies
International Trading Agencies … was established in 1995. The company is one of the largest importing firms of tools and electrical cables in Egypt.
It is through the work of the company in the import of electric devices and power cables from the drivers of the world has the world's leading agencies and major companies, particularly Asian countries (TOSUN, XH CABLE).
One of the factors that gave the company a big boost to the growing cities and new urban communities in Egypt.
Where the company is meeting the needs of the domestic Market of electrical appliances and cables, and it is worth mentioning that all goods imported by the company subject to the laws protecting the environment. Web-Tools Co.
Web Administrator
"An intelligent hosting that adapts to your needs. We have the hosting plan you need, from basic solutions to completely flexible cloud services, with incredible support and latest generation technology. Everything for the perfect operation of your web application and email." Web-Tools Co.
Hosting Sales
"Are you looking for a competent provider of professional web hosting solutions? Then you are in the right place with us. We offer web hosting, reseller hosting, business hosting, virtual private servers, dedicated servers and many more solutions for individuals, organizations and businesses." Web-Tools Co.
System Administrator
"The right website hosting for your innovative internet project .. Webhosting for every requirement, from simple Web Hosting space, email accounts to complex, customized applications." Web-Tools Co.
Hosting Support
"Your web hosting provider for a successful online presence .. Safe and reliable web hosting. We offer you the highest availability at an excellent price/performance ratio." Web-Tools Co.
Team Leader
"More than 10 years hosting experience .. Our many years of experience as a professional hosting provider, guarantees you maximum protection with high-quality work. Benefit from our many years of experience and our professionalism in web hosting services."