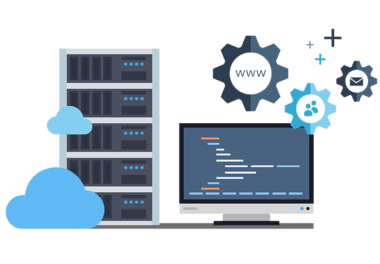 Web Hosting Services
If you are looking for complete package of web hosting ... Web-Tools are unique among web hosting companies in Egypt & The Middle-East as we ensure you 24 hours x 7 days online presence to potential clients and prospects surfing from all around the world.
They want leading technology, highest reliability and "if necessary" fast competent help.
We also ensure you that you will have reliable, high quality hosting services with value-added that exactly meet your business needs, Web-Tools is an Egyptian web based solutions company that provide you with High web hosting services Quality. Just choose the package that matches your exact business needs, and in plus our company will host your domain name at affordable prices.
ASP .NET

Windows Hosting that is reliable and of high quality is hard to find. Regardless of if you need shared Windows hosting, a Windows VPS or a dedicated Windows Server, we have you covered!
99.9% Uptime Guarantee
Plesk Control Panel
Unmetered Domain Aliases
Unmetered Subdomains
Unmetered FTP Accounts
Dreamweaver Compatible
Adobe GoLive Compatible
Scheduled Tasks
File MIME Types
Custom Error Pages
File Manager
Daily R1Soft Backups
Windows Server 2012/2016
IIS 10.X, IIS 8.X
Windows 2012/2016 Hosting Features
IIS 10.X, IIS 8.X Manager Remote Access Allowed
Remote Delegation Supported, Web Deploy
Visual Studio 2019/2017/2015/2013/2012/2010
WebMatrix Support
URL Rewrite Module 2
Isolated Application Pool
Run Multiple .NET & PHP Versions
ASP.NET 2.0 - 4.8, Core 1.X - 2.X, PHP 5.2 - 7.X
Schedule Tasks / Cron Jobs
MSSQL 2017, 2016, 2014, 2012, 2008
MySQL5
SQL Data Hosted On Separate Servers
SQL DBO Rights, Store Procedures
Full Text Search
SQL Reporting Service 2016, 2012
SQL Backup And SQL Restore
Attach MDF File Tool
SQL Management Studio Access Allowed
Contained Database Authentication
ASP.NET ReportViewer Control
SQL C.E 4.0
Remote Connect
MS Access
Email/Mailing List Features
Unlimited Email Boxes
Webmail Access
Secure SMTP, POP3, IMAP
Unmetered Autoresponders
Unmetered Forwarders
Mailing List
Auto Subscribe And UnSubscribe
Catch-All Email Addresses
PHPMailer
JMail
ADO.NET
CDO
FSO
ASPEmail
ASPUpload
ASPImage
ASPJpeg
ASPEncrypt
PHPMailer
JMail
ADO.NET
CDO
FSO
ASPEmail
ASPUpload
ASPImage
ASPJpeg
ASPEncrypt
PHP

Linux Web Hosting is one of the most common types of hosting people are looking for on the web. Whether you are trying to host WordPress or Joomla, Drupal or Magento, they all run on Linux servers.
Unmetered Bandwidth
99.9% Uptime Guarantee
Unlimited Subdomains
AutoBackup Tool
cPanel (Control Panel)
cPanel 2FA
Website Builder
Free Apps (100+ apps with 1-click install)
PCI Compliance
Unlimited FTP Users
Unlimited Email Accounts
Unlimited Email Forwarders
Unlimited Email Autoresponders
Webmail Access
SMTP, POP3, IMAP
SpamAssassin
Mailing Lists
Catch All Facility
SPF
Domain Keys
BoxTrapper
CSV Import (Email & Forwarders)
Spam Experts
Unlimited MySQL Databases
PHP MyAdmin
Unlimited PostgreSQL Databases
PHP PgAdmin
Apache 2.X
PHP 5.2-5.6, 7.0-7.3
Node.JS 6, 8, 9
Python 2.7, 3.3-3.6
Ruby 1.8-2.5
MariaDB 10.X.X
CGI
Perl
Javascript
SSI
SSH Access (Jailed)
eAccelerator
xCache
Backup Manager
Virus Scanner
Google Apps
Image Manager
Apache Handlers Manager
Hotlink Protection
IP Deny Manager
Index Manager
Leech Protect
Mailman List Manager
MIME Types Manager
Network Tools
PGP/GPG
Redirect Manager
Simple CGI Wrapper
Server Status Viewer
Customizable php.ini
Cron Jobs
Simple DNS Zone Editor
Advanced DNS Zone Editor
Install Perl Modules
Install Ruby Gems
CodeGuard Backup
SSL/TLS Manager
SSL Host Installer
Softaculous Script Installer
Blogs
Portals/CMS
Customer Support
Discussion Boards
E-Commerce
FAQ
Hosting Billing
Image Galleries
Polls and Surveys
Project Management
Site Builders
Wiki
No more page switching to see changes—everything is here in front of you! A new era of content creation has reached WordPress!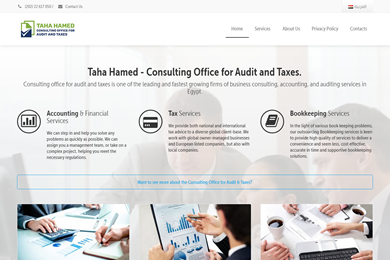 Consulting office for audit and taxes is one of the leading and fastest growing…
12
Websites for TOP 500 companies
17
Complex intranets for corporations
97
Popular Facebook applications
74
E-mail marketing strategies
36
Experienced Web Development Ninjas
Tell us about your project
Let us help you get your business online and grow it with passion
Harness the full power of open-source frameworks, contact us and get a bespoke content-manageable website that suits exactly your needs and requirements.
"An intelligent hosting that adapts to your needs. We have the hosting plan you need, from basic solutions to completely flexible cloud services, with incredible support and latest generation technology. Everything for the perfect operation of your web application and email." Web-Tools Co.
Web Administrator
"More than 10 years hosting experience .. Our many years of experience as a professional hosting provider, guarantees you maximum protection with high-quality work. Benefit from our many years of experience and our professionalism in web hosting services." Web-Tools Co.
Team Leader
"Your web hosting provider for a successful online presence .. Safe and reliable web hosting. We offer you the highest availability at an excellent price/performance ratio." Web-Tools Co.
Hosting Support