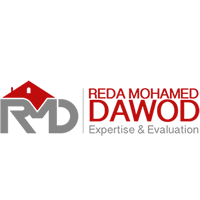 Types of services offered by Web-Tools Co.
Reda Dawod – Arab International Office for Expertise and Valuation.
تخصص المكتب العربي الدولي للخبرة والتثمين منذ نشأته في تقييم العقارات والأراضى الفضاء والتسويق لبيع هذه العقارات سواء بالبيع المباشر أو عن طريق المزاد العلني في جميع أنحاء الجمهورية. كذلك، يقوم المكتب بإعتماد تقارير التقييم دولياً وإدارة الأصول العقارية.
كما يضم المكتب مجموعة من المستشارين القانونين على أعلى مستوى فنى والذى أتاح له تقديم العديد من الخدمات القانونية، على سبيل المثال لا الحصر: تصفية الشركات سواء كانت شركات أشخاص أو شركات أموال وحصر موجوداتها، وتقييم أصولها وبيعها، وتوزيع حصص الشركات بتقارير معتمدة وقانونية.
بالإضافة إلى ذلك، تخصص المكتب العربي الدولي للخبرة والتثمين في تقييم التحف والأنتيكات بكافة أنوعها (موبليات – برونزات – سيفر – تماثيل – كريستوفل والماركات العالمية) وتسويقها من خلال معارض وصالات المزادات الخاصة بالشركة (فينوس للتحف والمزادات) بالإضافة إلى تسويقها إلكترونيا على قنوات السوشيال ميديا المختلفة والإنترنت.
المكتب مسجل بوزارة العدل وجميع المحاكم الإقتصادية بجميع أنحاء الجمهورية، ووزارة التموين والتجارة الداخلية. Web-Tools Co.
System Administrator
"The right website hosting for your innovative internet project .. Webhosting for every requirement, from simple Web Hosting space, email accounts to complex, customized applications." Web-Tools Co.
Team Leader
"More than 10 years hosting experience .. Our many years of experience as a professional hosting provider, guarantees you maximum protection with high-quality work. Benefit from our many years of experience and our professionalism in web hosting services." Web-Tools Co.
Web Administrator
"An intelligent hosting that adapts to your needs. We have the hosting plan you need, from basic solutions to completely flexible cloud services, with incredible support and latest generation technology. Everything for the perfect operation of your web application and email." Web-Tools Co.
Hosting Support
"Your web hosting provider for a successful online presence .. Safe and reliable web hosting. We offer you the highest availability at an excellent price/performance ratio." Web-Tools Co.
Hosting Sales
"Are you looking for a competent provider of professional web hosting solutions? Then you are in the right place with us. We offer web hosting, reseller hosting, business hosting, virtual private servers, dedicated servers and many more solutions for individuals, organizations and businesses."