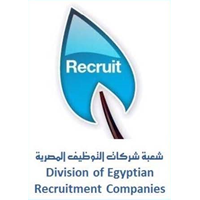 Types of services offered by Web-Tools Co.
Division of Egyptian Recruitment Companies
شعبة شركات التوظيف المصرية
تأسست شركات توظيف العمالة المصرية بالخارج في بداية ثمانينات القرن الماضي وبعد ان فتح باب سفر المصريين للعمل بالخارج بعد انتهاء حرب اكتوبر 1973 المجيدة وبدء عصر الانفتاح الاقتصادي وتم تنظيم اوضاع الشركات أولا كـشركات أفراد أو " مكاتب " بموجب القانون رقم 137 لسنة 1981 ثم كـ " شركات مساهمة – ذات مسئولية محدودة " بموجب القانون رقم (10) لسنة 1991 واخيرا القانون رقم (12) لسنة 2003.
وعلى مدار الـ 40عاماً الماضية زاد عدد الشركات من اقل من 50 شركة عام 1981الى اكثر من 1200 شركة في عام 2018 منتشرة في ربوع المحروسة.
قامت شركاتنا بدور وطني رائد وفعال في خدمة الاقتصاد القومي للبلاد من خلال مساهمتها الفعالة في توفير فرص عمل لقرابة الـ 5 مليون مصري يعملون بالخارج وتساهم تحويلاتهم الى الوطن فيما يقارب من الـ 25.5مليار دولار أمريكي سنوياً. وفى خلال السنوات الماضية ومنذ العام 2011 زادت نسبة تحويلات المصريين بالخارج عن عائدات قناة السويس والسياحة. Web-Tools Co.
System Administrator
"The right website hosting for your innovative internet project .. Webhosting for every requirement, from simple Web Hosting space, email accounts to complex, customized applications." Web-Tools Co.
Hosting Support
"Your web hosting provider for a successful online presence .. Safe and reliable web hosting. We offer you the highest availability at an excellent price/performance ratio." Web-Tools Co.
Hosting Sales
"Are you looking for a competent provider of professional web hosting solutions? Then you are in the right place with us. We offer web hosting, reseller hosting, business hosting, virtual private servers, dedicated servers and many more solutions for individuals, organizations and businesses." Web-Tools Co.
Team Leader
"More than 10 years hosting experience .. Our many years of experience as a professional hosting provider, guarantees you maximum protection with high-quality work. Benefit from our many years of experience and our professionalism in web hosting services." Web-Tools Co.
Web Administrator
"An intelligent hosting that adapts to your needs. We have the hosting plan you need, from basic solutions to completely flexible cloud services, with incredible support and latest generation technology. Everything for the perfect operation of your web application and email."